Tired after a hectic day in office or college, and looking for easy yet tasty food! What else than a yummy and cheesy sandwich can do the needful. Sandwiches in Gurgaon! Oh please stop scratching your head, they are easily available. Here is the list of some places which serves you one of the best sandwiches in Gurgaon.
Beuno
When it comes to food, the only thing we look for is a classy interior and a tasty treat for my stomach, and Beuno has that all. The place has a peaceful atmosphere, but I can bet that you are going to do some happy dance while you enjoy your sandwiches. Being a chicken lover, my first pick is always chicken salami. Besides that their Garden Fresh, Peri Peri Cottage Cheese, Ham & Cheese and Falafel.
Address: 108 Vijay Vihar Silokhera Road Sector 30, Gurugram, Haryana 122001
Visit: http://www.buenosandwiches.com/
Contact: 1800 123 5633
Hours of Operations: Sunday – Saturday : 7:30 AM to 4 AM
---
Roots – Cafe In the Park
If you have skipped your morning breakfast as you were getting late for your office and, now you are feeling hungry? The Roots -Cafe in the Park is the place for you. This amazing outdoor cafe in Sector 29 is a perfect option for you to enjoy the morning bliss with some grilled sandwiches. The menu of the cafe keeps on changing but the CTC sandwich, cheese grilled sandwich (veggies and loads of cheese) and their most popular Masala omelette sandwiches are the among the tastiest sandwich you can find in Gurgaon.
Address: Leisure Valley Road, Near, Rajiv Gandhi Park, Sector 29, Gurugram, Haryana 122001
Contact: 099711 34920
Hours of Operations: Tuesday – Sunday : 8 AM to 8 PM (Monday Closed)
---
Di-Ghent Cafe
Those old-school Bollywood awards might be fake, but food awards are surely not. This award-winning café at the Cross Point Mall is a proof for that, as it serves one of the best-grilled sandwiches. The interior of the cafe is simple and is designed on the theme of East-Belgium. Their regular cheese grilled sandwich with coffee will surely make your day. If you enjoy tasting a different kind of food don't forget to try their Torment & Buck along with some crispy toast.
Address: 207, 208 Cross Point Mall, Opposite, Hamilton Ct Rd, Galleria Market, DLF Phase IV, Dlf City, Gurugram, Haryana 122002
Contact: 0124-4227444
Hours of Operations: Sunday – Saturday : 8 AM to 11:30 PM
---
Potbelly Sandwich Shop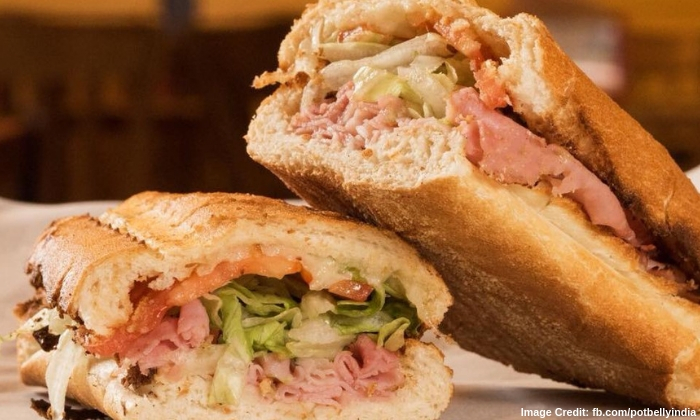 The place says good vibes and great sandwiches for its customers. The place is famous for its unique flavours which it offers with the cheesy yet crunchy layers of stuffing in their sandwiches. My favorite includes the Grilled chicken & cheddar sandwich, Mediterranean sandwich and the meatball sandwich.
The best part about their menu is the number of options they offer. So don't think much just place your order as they are the best and kind of cheapest. Sandwiches are a good filler and can calm your hunger cravings and besides that, they are healthy and tasty too. So hurry up enjoys the cheesy pull of these extra cheesy and yummy sandwiches.
Address: DLF Cyber City, DLF Phase 2, Sector 24, Gurugram, Haryana 122022
Contact: 0124-4528941
Hours of Operations: Sunday – Saturday : 9 AM to 10 PM
---
Twigly: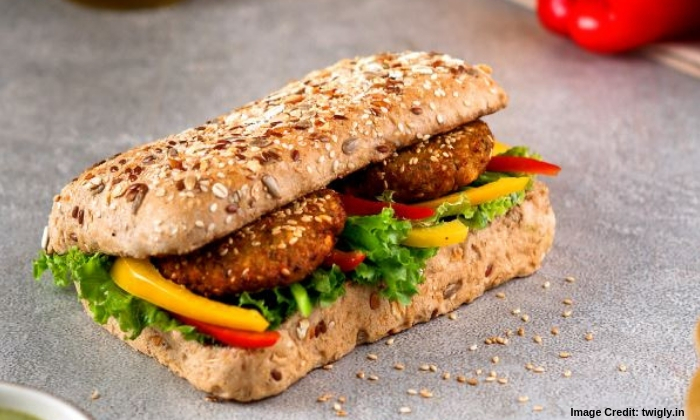 Their Sandwiches speaks the language of taste. They serve amazingly great variety of sandwiches through their menu. The best thing about Twigly is that they keep changing their menu. Sometimes, on daily basis also. You can try their Peri Peri Chicken S/W or BBQ Cottage Cheese Loaded Sandwich. Within an hour, you will be enjoying your Sandwich at your spot. Yes, they deliver the sandwich in Delhi and Gurugram within 45 minutes.
Address: 353, Udyog Vihar Phase 4, Gurugram
Contact: 011-39595911
Visit: https://twigly.in/
---
If you know any more places in Gurgaon which according to you serve the best sandwiches to share with us.